Bodies of Water appears in Navigate, an installation for Nuit Blanche Ottawa Gatineau 2014
Navigate will be presented from dusk until dawn on September 20th, 2014 in the George Street Curated Program of Nuit Blanche Ottawa Gatineau, situated in the Byward pedestrian zone.
This year's theme for NBOG is Bypass! To bypass implies navigation. The Navigate installation features a projection of Bodies of Water to create an expansive environment of people navigating urban space. It intertwines narratives of human journeys with those of travelling waters in a vivid expression of colour, energy, and movement. Animated figures of swirling water portray an ongoing flow of humanity, a testament to both constant change and continued endurance. A wide range of emotions is conveyed by the fluctuating water, and through the posture and movements of the individuals of all ages, from youth to elderly. A layered ambient soundtrack envelopes viewers, evoking the undulations of water and the rhythms of walking. By marrying ripples of water with human movement, Navigate invites viewers to embrace the flux of our experience, as we navigate through space and time.
The video will be rear-projected from within a large PODS moving and storage container, onto a screen stretched across the entrance to create a lightbox effect for viewers on the street. Pedestrians will encounter the animated figures of the video right at street level.
Navigate is one of Ottawa Citizen's 10 Picks for Nuit Blanche
Navigate mentioned in Nuit Blanche: Ottawa gets its art on!
Nuit Blanche Ottawa Gatineau website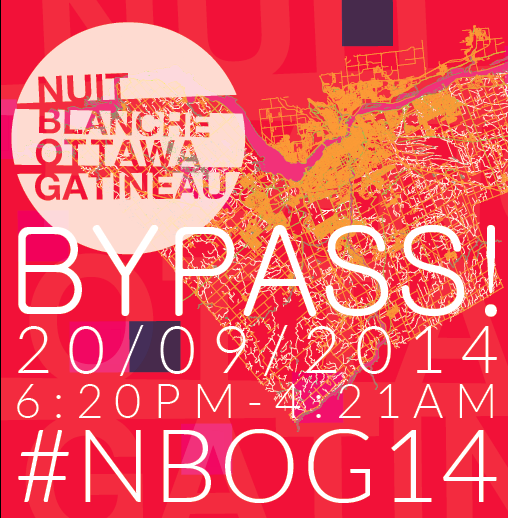 The artist gratefully acknowledges the financial assistance of the Ontario Arts Council through the Exhibition Assistance program for this presentation.

Related News and Publications