Tea Cups videos exhibited in Marseille, France, Nov 9 to Dec 1, 2017 for Les Instants Vidéo festival
Yellow tea cup: refugees at sea and Green tea cup: collectivities will both be exhibited from November 9 to December 1, 2017 at ADPEI in Marseille for the 30th Festival Les Instants Vidéo Numériques et poétiques: Nos désirs font désordre.
From the exhibition description:
"The news at the heart of the intimate life: Man considers the wear of his indignation abilities to be a form of intelligence. He is given everyday an overflow of informations which, instead of increasing his lust for life, corrupt his sensitivity and mind. He loses his courage. He loses his time. He loses his references. The images of a suffering humanity blind us, overwhelm us, drown us… The only lifebuoy is indifference. The artist Chery Pagurek comes at the right time. She made the most of the news footage spread on our screens without affecting us. She placed them in the heart of her intimate life: two coffee cups that used to belong to her exile grandma. One of them includes the bitter of the tragedy of shipwrecked migrants, the other one presents the sweetness of people upheavals on public squares all over the world.
Les actualités au cœur de l'intime: L'homme tient pour intelligence, l'usure de ses facultés d'indignation. II reçoit quotidiennement une radiation d'informations qui au lieu d'augmenter sa rage de vivre, gangrène les organes de sa sensibilité et de sa pensée. Il perd courage. Il perd son temps. Il perd ses repères. Les images d'une humanité qui souffre nous aveuglent, nous submergent, nous noient… La seule bouée de sauvetage : l'indifférence ? L'artiste Cheryl Pagurek arrive au bon moment. Les images d'actualité qui ont circulé sur nos écrans sans nous toucher, elle s'en est saisie. Elle les a disposées au cœur de son intimité : deux tasses à café ayant appartenue à sa grand-mère exilée. L'une contient l'amertume de la tragédie des migrants naufragés, l'autre le sucre des révoltes populaires sur les places publiques du monde. La nef du courage peut réinvestir le large de nos devenirs."
See festival catalogue, pages 26-27
See festival exhibitions (English) 
See festival exhibitions (French)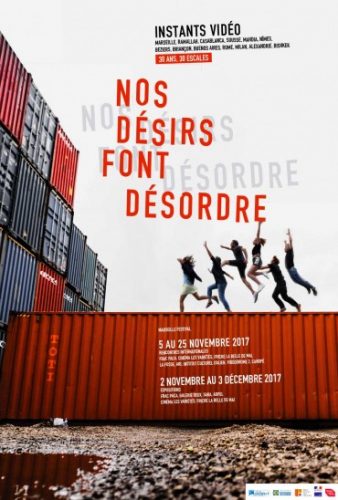 Related News and Publications